2022 Solar Cell Laser Scribing Machine With Auto Devide
Machine Function
Suitable for scribing or cutting the Solar Cells and Silicon Wafers in solar PV industry, including the mono-si and poly-si solar cells and silicon wafer.
It can realize functions such as automatic material feeding, cell positioning, laser scribing, and boxing. Professional control software, free maintenance, easy operation.
Machine Features
l Advanced scribing technology:
Adopt fiber laser source, good quality laser beam, slim laser scribing line, more uniform solar cell cutting surface, small damage to solar cell, high accuracy cutting.
l High efficiency:
High laser scribing speed, producing capacity can reach to 1500 full cells/hour
l Accuracy positioning:
Solar cell full automatic positioning, positioning accuracy ≤±0.1mm
l High automation level:
Solar cell automatic loading and unloading, automatic positioning, automatic scribing. Stable performance, low failure rate, easy maintenance.
Technical Parameters
Items

Parameters and configuration

Positioning accuracy

Cell automatic positioning, error range ≤±0.1 mm

Laser wavelength (nm)

1064

Maximum scribing speed

500 mm/s Adjustable

Actual output

1800 full cells/hour (calculated by single cut of 166mm size cell)

Accuracy of scribing

±0.1mm

Line width

40μm

Work table

area/trip

Maximum working area: 245×245 mm (2pcs)

Module max running area :300×300 mm

Material size

156 x156~210 x210mm monocrystalline silicon,

polycrystalline silicon solar cells and silicon wafers

Material thickness

0.18-0.30 mm

Cell thickness deviation

±10μm

Breakage rate

≤0.1%
Detail picture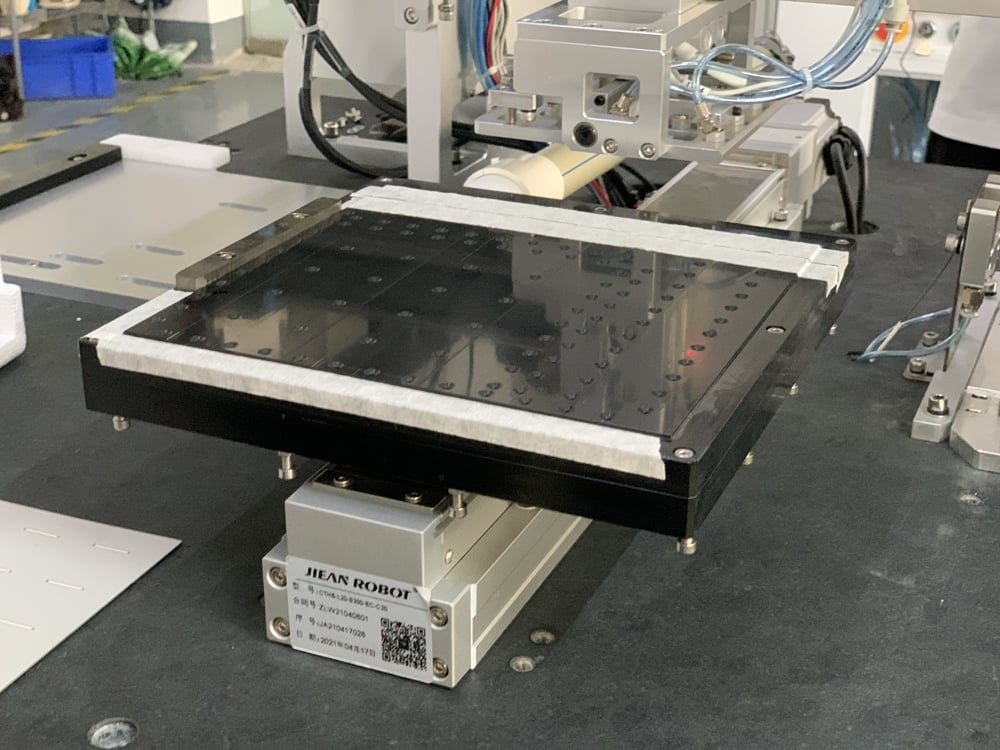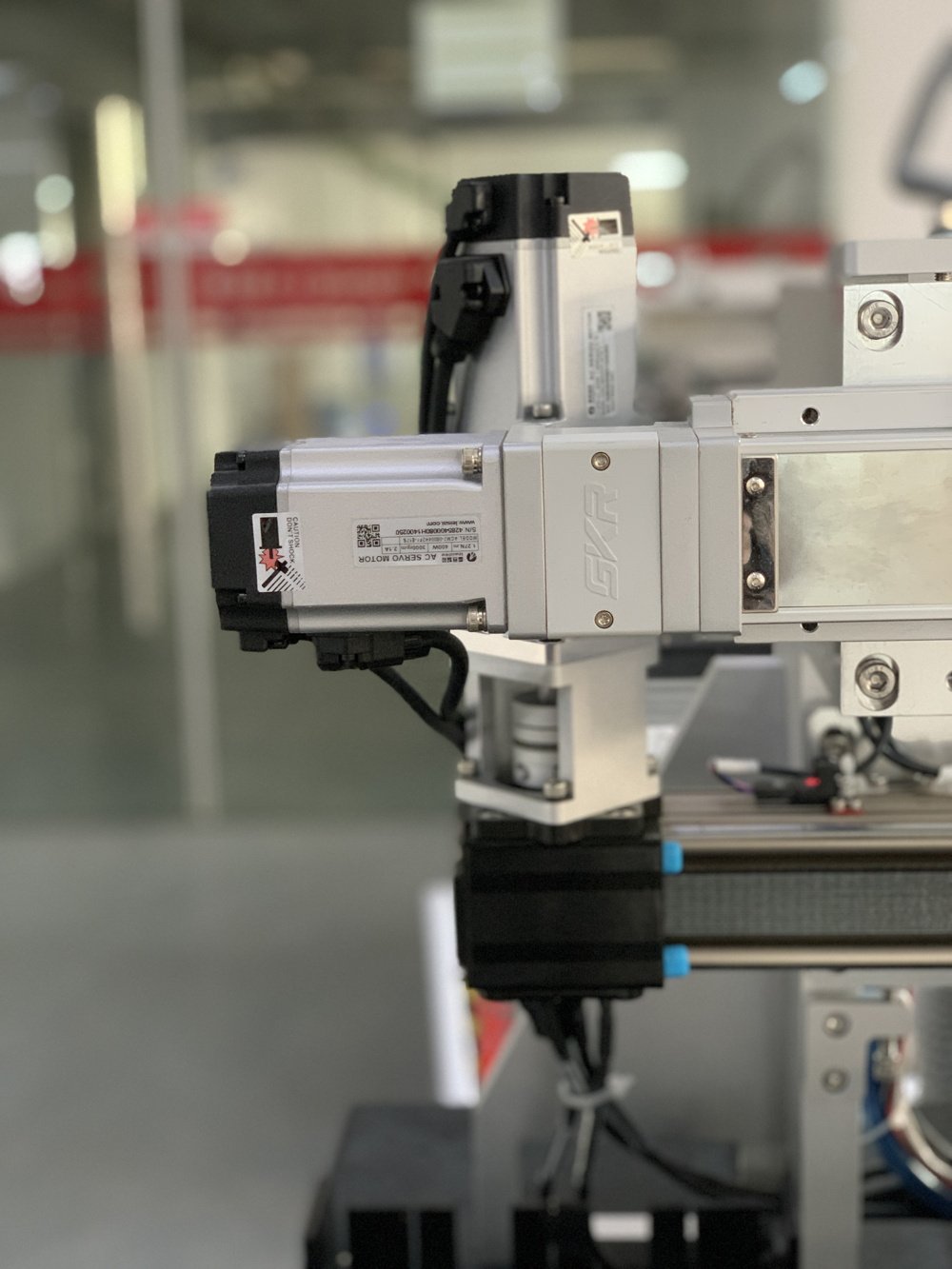 This year we has launched a new non-destructive solar cell laser scribing machine. For details, please click solar cell non-destructive laser scribing machine.
About US
Ooitech, One-stop Solution For Solar Module Manufacturing Equipment.
Has The Following Required Machinery And Accessories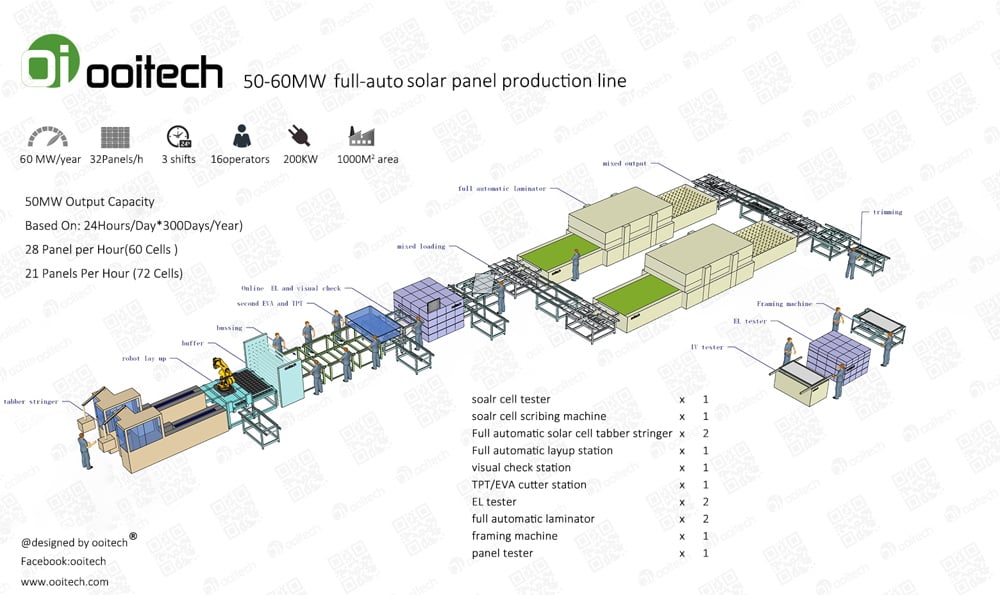 Ooitech "Turnkey Solution" Includes: Factory Construction, Facility Layout, Raw Materials BOM guidance, Production Procedure assitance, Solar Power Station installation technical support Etc.
Ooitech focus on:
Supply 10MW-250MW Solar Module Manufacturing Equipment
Update the traditional PV line to newest MBB solar panel production line.
Main machinery