Solar Panel EL Defect Tester with Visual Inspecting - Solar Panel Production Line
Machine Function
Used in testing the solar module Crack,breakage, Black Spot,Mixed Wafers,Process Defect,Cold Solder Joint phenomenon
Technical Parameter
Equipment performance

Description

Remarks

Testing cycle (s)

≤24s

Testing range (mm)

Conventional modules, double-glazed modules, film-mounted modules and halved modules.

156 polycrystalline/monocrystalline 72-cell module: 1,956 * 992 * 40 mm (46 mm)

60-cell module: 1,650 * 992 * 40 mm (35 mm)

Universal for before and after the layer

Feeding method

Feeding by the long edge, conveying by the belt, adjustable conveying spacing.

Testing method

Upward perpendicular projection of four cameras and imaging by three movements of the modules.

Human-machine interface

Testing mode: For normal testing on the production line, as well as for monitoring and volume production statistics.

Assembly line mode: For transmission on the assembly line, without EL testing.

Commissioning mode: Individual control for each module of the equipment for commissioning and maintenance

Software

EL tester

1) Automatic module barcode recognition

2) Monocrystalline auxiliary diagnosis

3) MES interfacing

4) Query

5) Other functions

Image storage

Save the EL pictures in the name of the module barcode and upload to MES system
Detail picture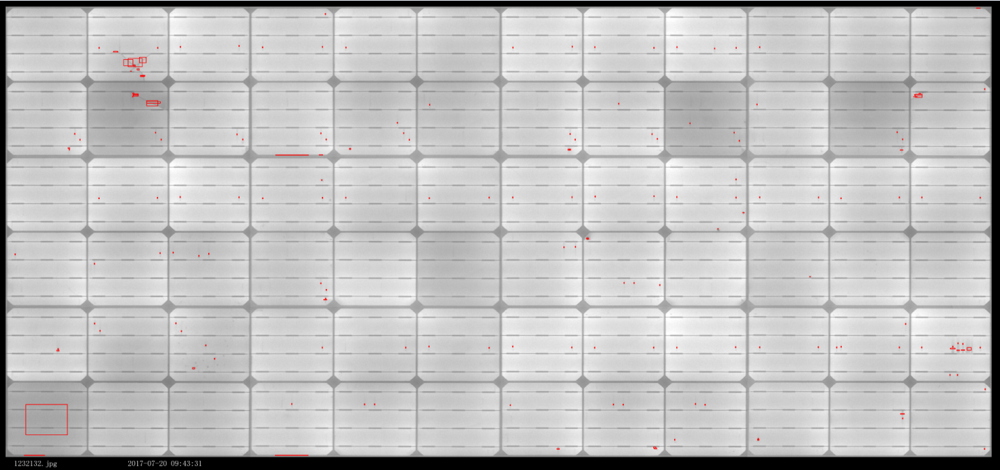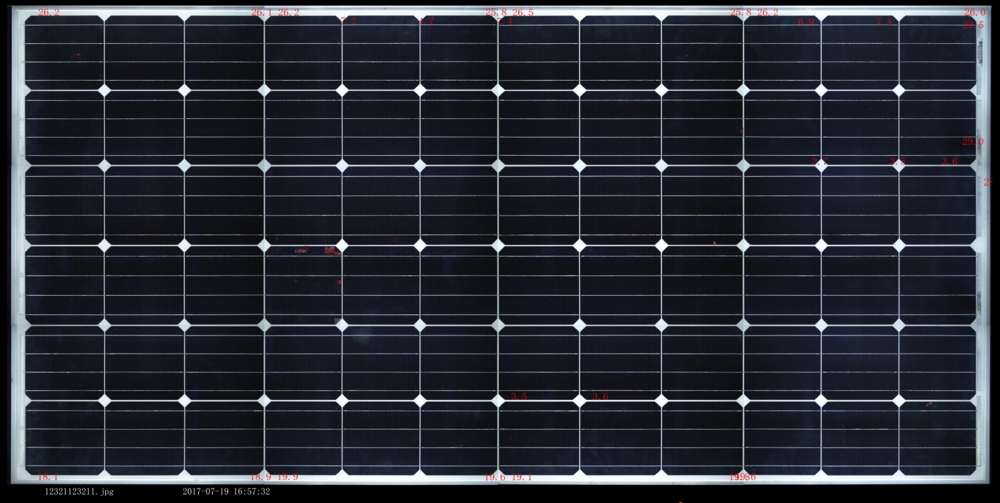 About US
Ooitech, One-stop Solution For Solar Module Making Machines.
Has The Following Required Machinery And Accessories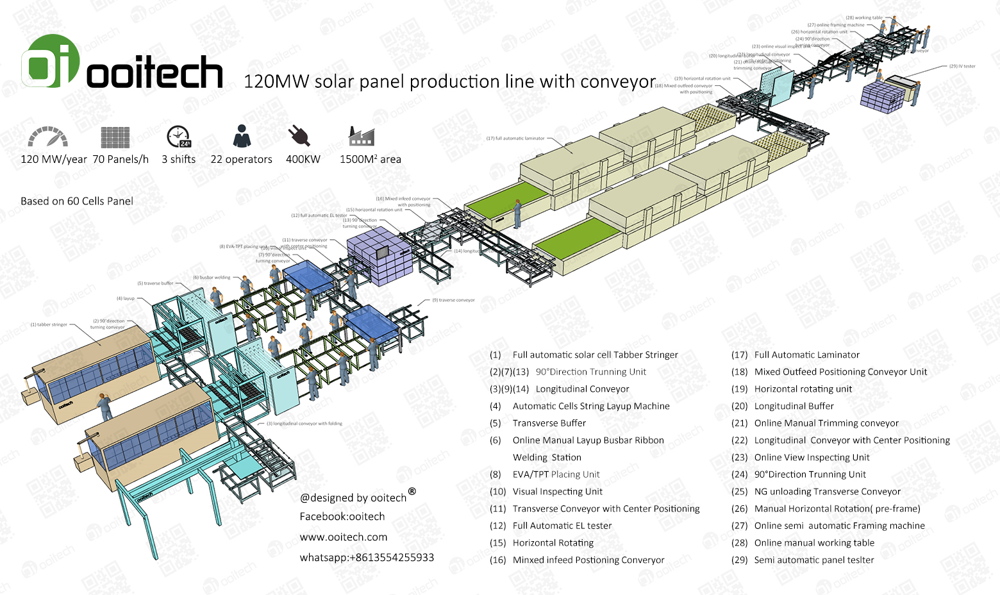 Ooitech "Turnkey Solution" Includes: Factory Construction, Facility Layout, Raw Materials BOM guidance, Production Procedure assitance, Solar Power Station installation technical support Etc.
Ooitech focus on:
Supply 10MW-500MW Solar Module Making Machines
Update the traditional PV line to newest MBB solar panel production line.
Main machinery