Auto Soldering Bussing Machine
Machine Function
Adopt the method of separating the cell string from the glass, and grab the cell string in the air, then to interconnected solder the head, middle and tail bus bar of the middle wire edition module at a certain height; It has the function of a roll feeding bus bar, bending U and L leads upwards.
Technical Parameter
MODEL

ODH180-S

Cell specification

166/9BB main busbar distance 16.79mm(other cell is optional, which can be upgraded upon payment.)

Module specification

6 strings*10pcs half cell*2

6 strings*12pcs half cell*2

cell distance-0.5--4mm, string distance 1-6mm.

Glass specification

width 980-1400 *length 1630-2500

Cycle

20S(exchange cycle of the transmission glass is 4.5s/module, thickness of the bus bar 0.35mm)

Soldering method

electromagnetic

Fragment rate

0.2 (as per pcs)

Pressure

0.6—0.8MPa

Flow rate

2 m³/min

Main pipe specifications

outer diameter φ16 (2 pieces)

Voltage

Three-phase five-wire 380V/220V

Frequency

50-60Hz

Power

Peak 30KW, average 20KW

Size

4805×4620 (including two pipelines)×2260mm
Detail picture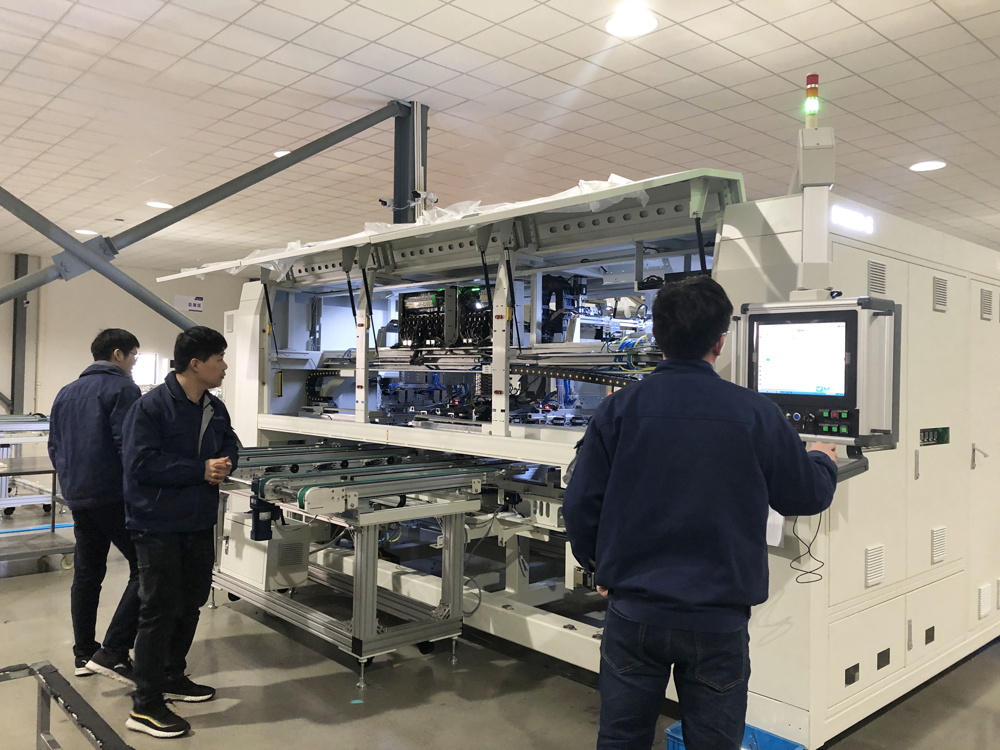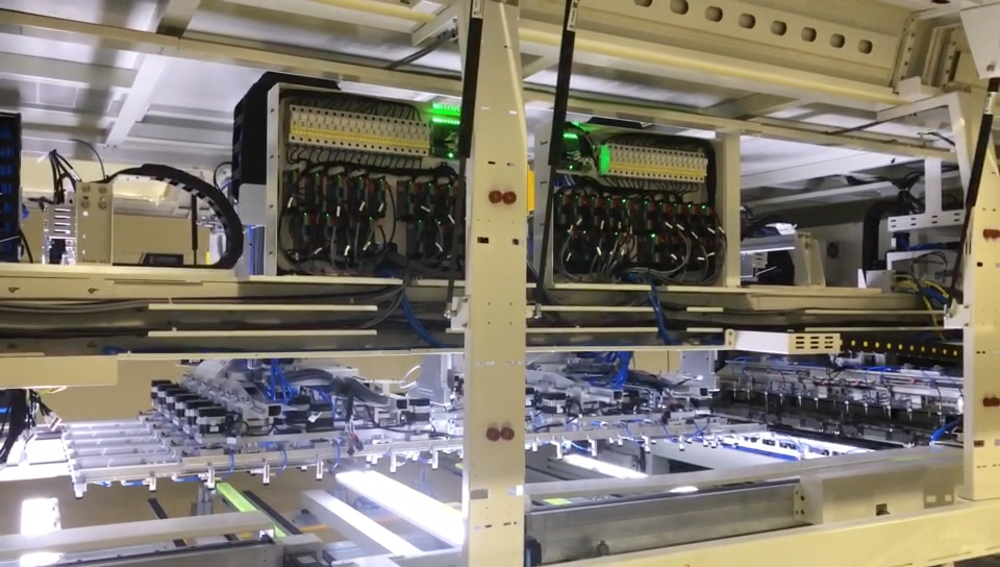 About US
Ooitech, One-stop Solution For Solar Panel Production Line.
Has The Following Required Machinery And Accessories

Ooitech "Turnkey Solution" Includes: Factory Construction, Facility Layout, Raw Materials BOM guidance, Production Procedure assitance, Solar Power Station installation technical support Etc.
Ooitech focus on:
Supply 10MW-500MW Solar Panel Solar Panel Production Line
Update the traditional PV line to newest MBB solar panel production line.
Main machinery