Tabber Stringer - Full Automatic Solar Cell Tabber Stringer Solar Cell String Welding Machine
Machine Function
Tabber stringer is used to weld solar cells to strings; Solar cell stringer machine OCH1500 adopts IR soldering method, servo motor driving and industrial ccd positioning & detection for defective solar cell excluding automatically. The soldering effect, such as cell spacing, cell numbers of single string, soldering temperatures and etc. It can be adjusted according to requirements. Solar cell welding machine OCH1500 can be integrated with automatic layup machine to achieve the composing and locating of solar cell strings on tempered glass.
Technical Parameter
| | |
| --- | --- |
| Model specification | OCH-1500 |
| Maximum capacity | 1200 PCS/Hour |
| Size of solar cell | 156-166mm(Compatible with 1/2、1/3、1/4 cell soldering) |
| Thickness of solar cell | 0.16-0.3mm |
| Quantity of bus-bar | 5BB, 6BB (fixture switching, customized according to customer requirements) |
| Cell spacing | 1-5mm adjustable |
| String spacing | 10-40mm |
| Max string length | Max 12 full cells,max 24 half cells,max length 2000mm |
| Coincidence degree deviation of ribbon and bus bar | ≤±0.1mm |
| Ribbon specification | Thickness 0.16-0.28,Width 0.9-1.8mm,(customized according to customer requirements) |
| Breakage rate | ≤2‰(positive A class) |
| Discharge form | Manual discharge or automatic lay-up discharge |
| Size | 6000×1350×2110mm |
| Net weight | 2200kg |
Detail picture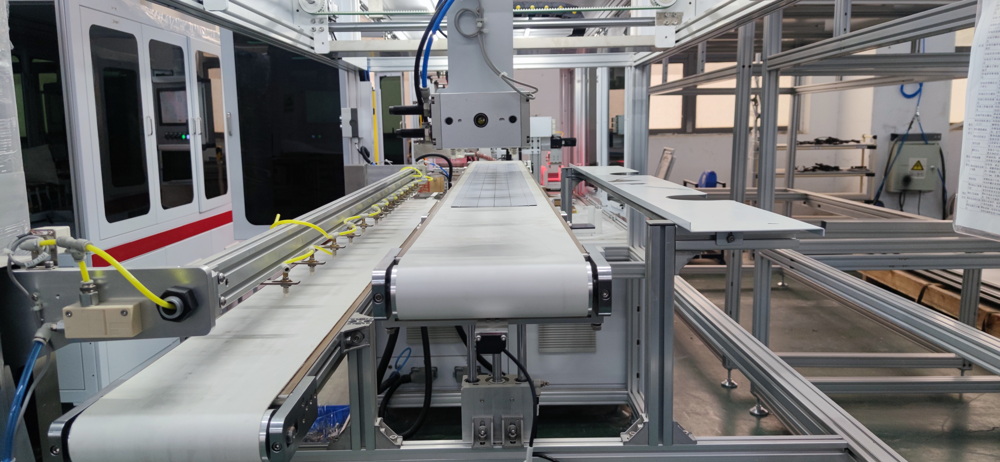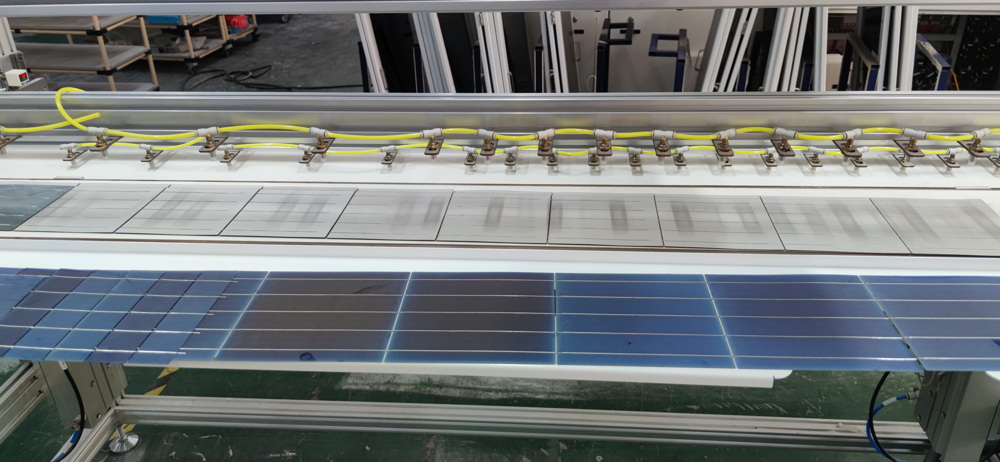 About US
Ooitech, One-stop Solution For Solar Module Manufacturing Equipment.
Has The Following Required Machinery And Accessories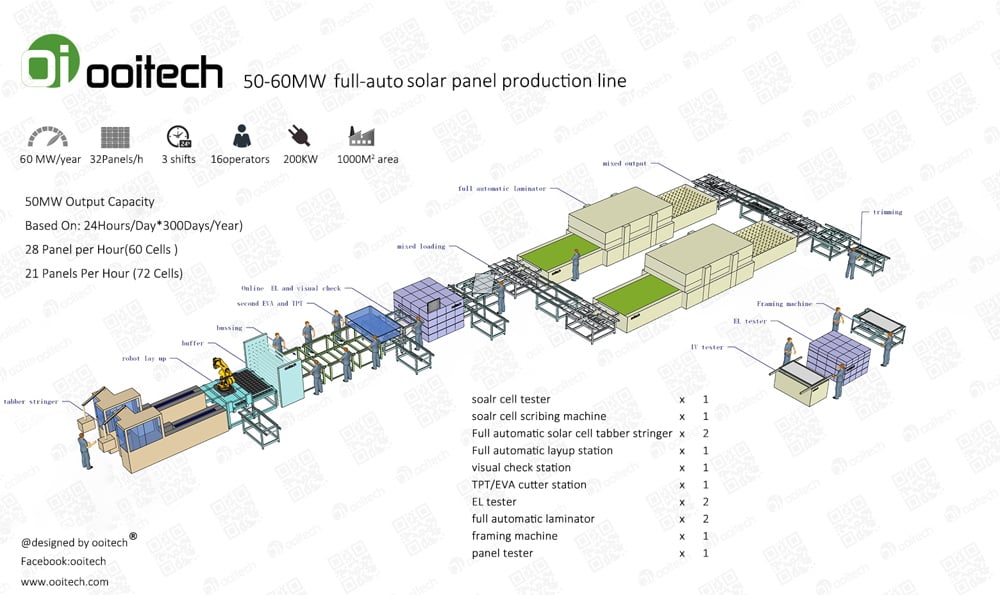 Ooitech "Turnkey Solution" Includes: Factory Construction, Facility Layout, Raw Materials BOM guidance, Production Procedure assitance, Solar Power Station installation technical support Etc.
Ooitech focus on:
Supply 10MW-250MW Solar Module Manufacturing Equipment
Update the traditional PV line to newest MBB solar panel production line.
Main machinery